Here at The Double RR Studios we're proud to have two spacious, client-friendly mixing and production rooms, a complete kitchen, a comfy conference room, coffee that doesn't suck, and Wi-Fi that really works. We also have an extensive sound effects and music library as well as Source Connect, Phone Patch, and Skype capability.
Control Rooms "Annie Oakley" and "Buffalo Bill" feature the following gear:
• Mac Pro Dual core Xeon (2.66ghz/4gb Ram)
• 3 Port Glyph Swap Drive
• Pro Tools 10
• Digidesign Control 24
• HD192 Accel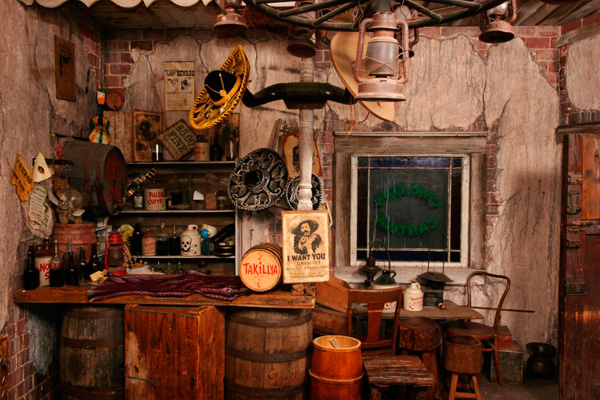 • Digidesign Sync I/O
• UA 2-610 Tube Mic Pre Amps
• Millenia Solid State Mic Pre Amps
• DBX 160 Compressors
• Monster Power Systems for clean, quiet power
• Digi-Delivery Available
• Phone Patch Capability for Call-In Directing/Listening
• Custom Talk Back System
• In-Studio and Control Room Slaved Clocks
• Custom ISO Booths with Audio/Video Feeds
• In Booth Audio Monitoring
• A variety of microphones suited for wide range of voices
• Source Connect
• Avid-Mojo for Real Time Video
• 46" HD LCD Monitor
• Custom Portable "Sync to Video" Station
If you aren't familiar with all the gear above, just know that no matter what your audio needs—voiceover for commercials or video games, jingles, audiobooks or film—we can deliver to you absolutely brilliant sound. And if you're really nice and friendly, we'll just throw in as swag our secret recipe for Hopalong Cassidy's Kick-Yer-Ass-Twice Chili.
Audio Book Recording – Are you looking for the highest quality casting, production, and post-production on your audio book? Look no further. We are nationally known for our expertise when it comes to all things audio. Whether you want to produce an audio book, a radio commercial, a promo, or VO for a video game, we are conveniently located in Sherman Oaks, California, in the heart of the San Fernando Valley.