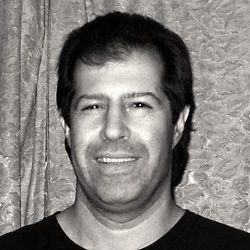 Haris Orkin – Executive Creative Director
Haris is an award-winning copywriter, creative director, and game writer. He has created TV and radio campaigns for hundreds of clients, including McDonald's, Hardee's, Disney, The Gap, Pepsi, Zippo, and BMW. He's worked for ad agencies all over the country. Notable among them: Weiden & Kennedy, 72 & Sunny, Mendelsohn-Zien, Saatchi & Saatchi, and Ogilvy & Mather. As a writer, narrative designer and voice director for video games, he has helped create the characters, the worlds, the stories, and the dialogue by working with game developers, producers, and publishers like Ubisoft, EA, Square Enix, Techland, Relic, and Deep Silver.  His credits include Command and Conquer: Red Alert 3, Dead Island, Company of Heroes 2, and The Call of Juarez franchise. Haris's favorite color is plaid.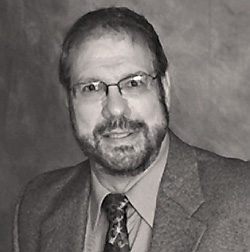 Sandy Orkin – President
Sandy knows the audio field from several perspectives. First as a DJ, News Director, and Program Director for radio stations. He has also performed as a voiceover on radio commercials and TV documentary narrations for A&E Biography, the History Channel, HGTV and the former Nashville Network. Sandy's background includes current ownership of Chicago Radio Syndicate, a radio program syndication firm, plus Executive Management, Sales, and Marketing positions in audio production companies such as The Famous Radio Ranch in Los Angeles and (formerly) Dick Orkin Creative Services in Chicago. He has been managing Double RR since its inception in 2007 and is not a very good driver.

Andrew Meisner – Chief Engineer
Andrew earned a BA In Cinema & Television Arts with a focus on Radio Production at California State University Northridge. His early experience was working in public radio, and has since recorded, edited, mixed and sound designed well over 1,000 radio commercials, and tracked dialogue for over a dozen video games. He has also engineered myriad facets of the audio entertainment industry, including recording and mixing multiple-award-winning and Grammy-nominated full cast audio dramas, audio books, and industrial narration, as well as post-production mixing on short films, recording narration and ADR for television and film, and pretty much any other thing you can think of. He is currently working to develop a hot tub mixing console.

Devona Williams – Recording Engineer
Devona hails from Northeast Spain, by way of Kansas. She now resides in West Hollywood. As an audio engineer, singer-songwriter, and feature production sound boom/utility worker she's gained a great perspective for analog and digital production and mixing. Her early interest in sound lead to the Conservatory of Recording Arts and Sciences. With all roads paved in spliced tape, she quickly broke into the exponentially growing digital realm; gaining certifications in the industry standard ProTools, plug-ins, and other studio hardware and software. She still very much enjoys recording zombies, paper crumpling, waterless drowning, dialogue between chickens, and laughing ominous super-villains. Devona is actively striving to change the world one heart, two ears at a time.

Myron Chandler – Tech Consultant/Music Producer/Engineer
Although a specialist in music production, Myron is fluent in all technical aspects of Double RR Studios and Production where he obtained the title "Fixer of All Things Broken." His experience includes work in studios for Babyface, The Underdogs, Freddie Ravel, and NeYo. Myron has been on tour for live sound and technical crews with Prince, Freddie Ravel, and Sinbad. As a Grammy Award winning engineer, Myron has recorded and/or mixed for a variety of artists including George Benson and Al Jarreau, Freddie Ravel, Earth Wind and Fire's Verdine White, Dean Gant, Freddie Ravel, Eddie McCoy and the last Michael Jackson CD. He's usually the guy who doesn't turn off his phone at movies.
Laurel Van der Linde – Voice Over Class Instructor/Audio Book Producer
Laurel's career has encompassed everything from the sound booth to the sound stage, from ballet to Broadway. Having sat on all sides of the production table as a casting director, voiceover agent, producer and director, she understands the requirements of each production discipline as well the needs of the individual actor. She has produced and directed audiobooks for such publishing houses as Hachette, Brilliance, BBC AA, and Full Cast Audio. Laurel is also a writer with a host of magazine articles to her credit involving topics from voiceover to equestrian practices. Her books, which also cover a wide range of subjects, are published by MacMillan, Lerner, and Simon and Schuster. She is happiest when curled up in a book on ancient France.
Barbara Ransom – Producer [Hispanic]/Writer/Performer
Barbara's voice has been heard in Spanish as Princess Leia in The Return of the Jedi and as Gussie in An American Tail. In Mexico, she performed in musical theater, films and television, including a lengthy stint as the Goldie Hawn counterpart on the Mexican version of Laugh In. She is an independent writer, creative consultant, producer and director on a myriad of Spanish-language commercials for clients such as Saturn, Amtrak, Smart & Final, Sizzler, Johnson & Johnson, and Disney to name a few. Aside from serving as Spanish dialect coach for dozens of actors, she has written for the Spanish-language TV sitcoms for Telemundo Network. Her credits also include writing original Spanish and English lyrics for Grammy Award-winning albums: "Clare Fischer & Salsa Picante Present 2+2" and "Free Fall," as well as for Disney Live Entertainment and commercial jingles. Hates yard work.