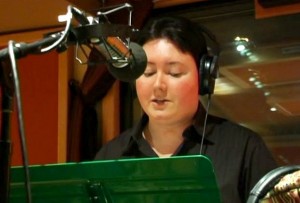 At the Famous Radio Ranch School of Voice Over Acting, we believe that in voice over, it's not about how you sound.  It's about what you do with how you sound.  It's about telling a story.  Every spot, long or short, has a beginning, middle, and end.  Our classes at the voice acting school of The Famous  Radio Ranch are founded on this story telling principal and our voice actors are trained to be terrific story tellers.  We cover all disciplines of voice acting. From radio and TV commercials, to animation and video games, to narration, audiobooks, and promos.
Our VO acting classes are taught by top pros working in the industry with guest directors who are voice over acting agents, casting directors, promo producers and video game and audiobook directors.  Each of these professionals will guide you to "be the best you you can be" in the booth – and have a great time doing it!  After all, if you enjoy the read, we will too.  Come to the best in the west – The Famous Radio Ranch School of Voice Over Acting.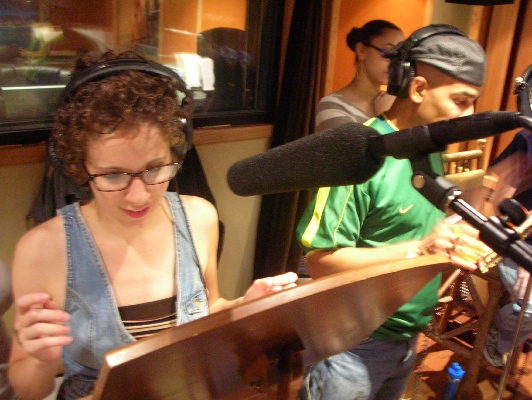 To learn more about upcoming classes, calendar, and pricing info, check out the Upcoming Class Schedule
To learn more about the industry professionals who work at the VO School, check out the Voice Over School Staff
For more photos, news, and up to date info, like the Radio Ranch Voice Over School on Facebook
All classes at the Famous Radio Ranch School of Voice Over Acting meet from 7-10 pm
All voice acting 101 classes are $500.00 per 6 week class/101C and 2.0 are $550.00
Cost of the Commercial Sharp Shooter and Horse Sense Seminar is $85.00 for the evening
Holler up Mizz Laurel for any questions that need answerin' – (661) 600-3365
Holler up Mizz Dolores to sign up di-rectly – (818) 465-0150
Schedules are subject to change
If you would like to contact Dolores by e-mail, click here
You may also contact our Chief Audio Engineer, Andrew, by clicking here
New and Newsworthy
The Latté List
The smart actor knows his or her performance is always better with a good director on the other side of the glass. For the cost of a latté, your audition can be directed by the director of The Famous Radio Ranch School of Voice Acting. Those actors giving themselves the competitive edge are:.
Tina Toner,
Kiel Adams
Calvin Johnson
Jevon Ali-Parry
Lauren Liebowitz
Courtnrey Lin Jones
Catie Kovelman
Michel Young
James Ferrero
Jon Walker