25 RR students have found representation with 4 different LA agencies as a direct result of attending RR Sharp Shooters – And Everybody's Booking!
Want the career?  Saddle up and come over here!
Staffed by working professionals

Workouts with LA's top VO agents and casting directors

Guest Directors include: Andrea Romano, Abigail D'Andrea, Aaron Drown, Haris Orkin, Amanda Wyatt, Lisa Orkin, Randy Thomas

To learn more about upcoming classes, calendar, and pricing info, check out the Upcoming Class Schedule

To learn more about the industry professionals who work at the VO School, check out the Voice Over School Staff

For more photos, news, and up to date info, like the Double RR Studios Voice Over School on Facebook and follow us on Instagram

All classes at the Famous Radio Ranch School of Voice Over Acting meet from 7-10 pm

All voice acting 101 classes are $500.00 per 6 week class/101C and 2.0 are $550.00

Cost of the Commercial Sharp Shooter and Horse Sense Seminar is $85.00 for the evening

Holler up Mizz Laurel for any questions that need answerin' – (661) 600-3365

Holler up Mizz Dolores to sign up di-rectly – (818) 465-0150

Schedules are subject to change

If you would like to contact Dolores by e-mail, click hereYou may also contact our Chief Audio Engineer, Andrew, by clicking here
Testimonial:

I started taking classes at the Radio Ranch in June 2015. 

Within six months

, I had two demos done, and was introduced to two agents via Radio Ranch classes, each of whom asked me to sign!   Laurel van der Linde and the Radio Ranch helped me get my foothold so that I could launch my career. I'm auditioning regularly and still sharpening my tools with Radio Ranch classes to be the best I can be in my craft. Couldn't recommend the Radio Ranch more, and there's no one else you want in your corner other than Laurel. 
Nathan Nonhof scores a national for Skechers! Nathan is represented by Marci Polzin of Artistic Talent, LA.
(Click the still to see Nathan in Action on Youtube!)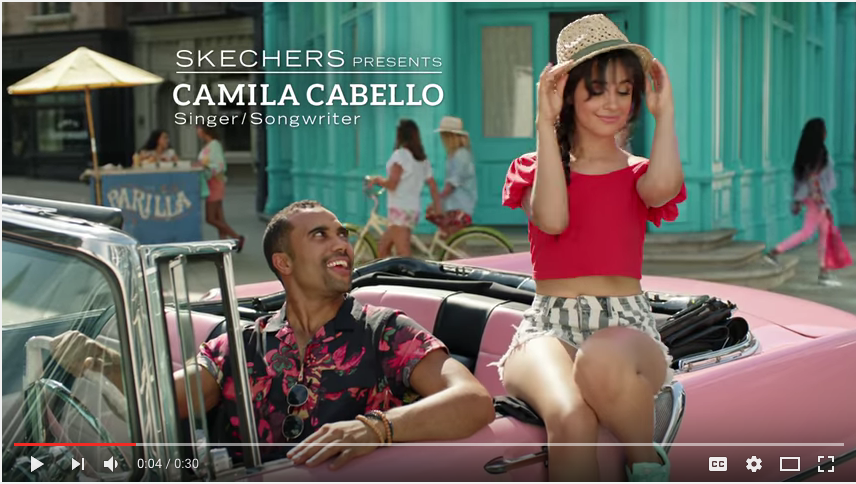 Testimonial: Working with The Radio Ranch had been an absolute joy. Both the teachers and audio engineers are truly there because they share a passion for creating and inspiring good work. The class atmosphere is safe and very professional. This place is all about creating opportunity, as displayed by the quality and frequency of guest directors and the variety of classes available. I also got my wonderful agent via the ranch. They are very much a family and will go out of their way to help you.  I'm thrilled that I started working with them, its one of my favorite places to be.
Andrea Romano, animation director par excellence, returned to The Ranch to conduct another stellar master class in July!  The Famous Radio Ranch Singing Show String performed a modified and updated version of The Presidents Song from Animaniacs.  You can hear our students performing it here:
This past March, the legendary Randy Thomas held a Master Class here at Double RR Studios called The Marksman, along with our new Accents teacher Alyson Steel
Randy Thomas discusses the "playbook" for live announce for this year's Oscars at the RR Marksman
Alyson Steel introduces the RR Accents for Actors class
 
VO student Nathan Nonhof recently shot an on-camera GoPro commercial which will air in the US and Germany as well as the Internet.  Nathan is represented for both on-camera and VO by Marci Polzin of Artistic Talent.
New RR VO School member, Brock Powell, attended a Radio Ranch Sharp Shooter guest directed by VOX Animation/Video Game agent, Alyssa Gentile and is now repped by VOX. Brock quickly garnered a VO gig for Disney.
Laurel Kathleen has re-inked with Marci Polzin of Artistic Talent.  Laurel Kathleen also continues as the voice of Honda Dealers of San Diego.
Sandy Orkin is now on board with Artistic Talent for VO representation.
Long -time "Rancher" John Madison Tye is the voice of The Chicken for Sonic Radio Spots.  He is also a voice on Disney's  Doc McStuffinsanimated TV Series.
John Tye is represented for VO my Marci Polzin at Artistic Talent.
RR VO student, James Ferrero has re-signed with Marci Polzin at Artistic Talent for VO.
"Ranchette,"  Tina Toner is now signed signed with Artistic Talent for on-camera and continues VO rep with that agency.
Stiiiiill going – Leslie Wadsworth continues as the Voice of Dancer on the nationally airing TV AD for Harvoni.  
The Latté List
The smart actor knows his or her performance is always better with a good director on the other side of the glass. For the cost of a latté, your audition can be directed by the director of The Famous Radio Ranch School of Voice Acting. Those actors giving themselves the competitive edge are:.
Tina Toner,
Kiel Adams
Calvin Johnson
Jevon Ali-Parry
Lauren Liebowitz
Courtnrey Lin Jones
Catie Kovelman
Michel Young
James Ferrero
Jon Walker