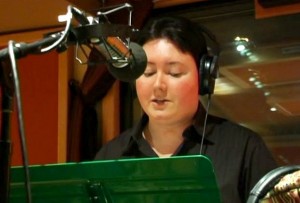 At the Famous Radio Ranch School of Voice Over Acting, we believe that in voice over, it's not about how you sound.  It's about what you do with how you sound.  It's about telling a story.  Every spot, long or short, has a beginning, middle, and end.  Our classes at the voice acting school of The Famous  Radio Ranch are founded on this story telling principal and our voice actors are trained to be terrific story tellers.  We cover all disciplines of voice acting. From radio and TV commercials, to animation and video games, to narration, audiobooks, and promos.
Our VO acting classes are taught by top pros working in the industry with guest directors who are voice over acting agents, casting directors, promo producers and video game and audiobook directors.  Each of these professionals will guide you to "be the best you you can be" in the booth – and have a great time doing it!  After all, if you enjoy the read, we will too.  Come to the best in the west – The Famous Radio Ranch School of Voice Over Acting.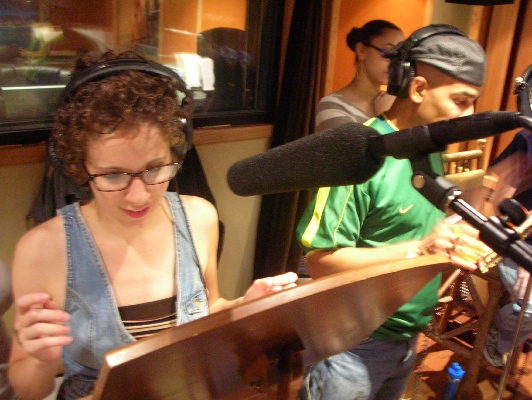 To learn more about upcoming classes, calendar, and pricing info, check out the Upcoming Class Schedule
To learn more about the industry professionals who work at the VO School, check out the Voice Over School Staff
For more photos, news, and up to date info, like the Radio Ranch Voice Over School on Facebook
All classes at the Famous Radio Ranch School of Voice Over Acting meet from 7-10 pm
All voice acting 101 classes are $500.00 per 6 week class/101C and 2.0 are $550.00
Cost of the Commercial Sharp Shooter and Horse Sense Seminar is $85.00 for the evening
Holler up Mizz Laurel for any questions that need answerin' – (661) 600-3365
Holler up Mizz Dolores to sign up di-rectly – (818) 465-0150
Schedules are subject to change
If you would like to contact Dolores by e-mail, click here
You may also contact our Chief Audio Engineer, Andrew, by clicking here
NEW & NEWSWORTHY
Our hard-working actors have the opportunity to meet all kinds of talent agents and other industry professionals and get real world chances to get their feet through the door! Here are some recent examples!
 11/1/14
At a recent Radio Ranch Sharp Shooter, Robert Morgan Fisher and Michel Young met Marci Polzin, head of VO for Artistic Talent, and were asked to sign with that agency.  Ditto Simone Slifman who met Maureen Rose and Robert Saulog of Osbrink Agency at a Sharp Shooter and has been wracking up commercials and "hybrid" promo spots.
6/2/14
Steve Gibbons has recorded the audio book version of Hachette Book Group's Roadside MBA by Michael Mazzeo, Paul Oyer, and Scott Schaefer.
Robert Morgan Fisher has booked one of the parts in the audio book version of Broken Monsters by Lauren Beaukes.
4/10/14
Robert Morgan Fisher met Marci Polzin of Clear Talent at the March Radio Ranch School of Voice Over Acting Sharp Shooter and just inked with that agency.
4/5/14
Having met Maureen Rose, head of VO for Osbrink Talent at a  Commercial Sharp Shooter, Simone Slifman was invited to sign with the agency and has recently booked a Breyers/Parenthood spot for NBC.
2/20/14
RR VO students Dmitri Michas, Stephen Thomas and Lauren LIebowitz are all being courted by Atlas Talent Agency.